RURAL HOUSE ****
Registration number 19012128199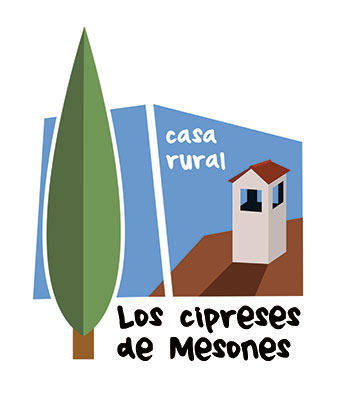 If you are looking for a place to relax with your family or friends, where you can breathe fresh air in a rural environment of authenticity and tranquility, 'Los Cipreses de Mesones' is your destination in Spain. For your convenience, we are less than an hour from Madrid. We offer you a direct, clear and friendly treatment so that you feel at home.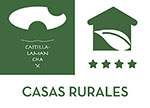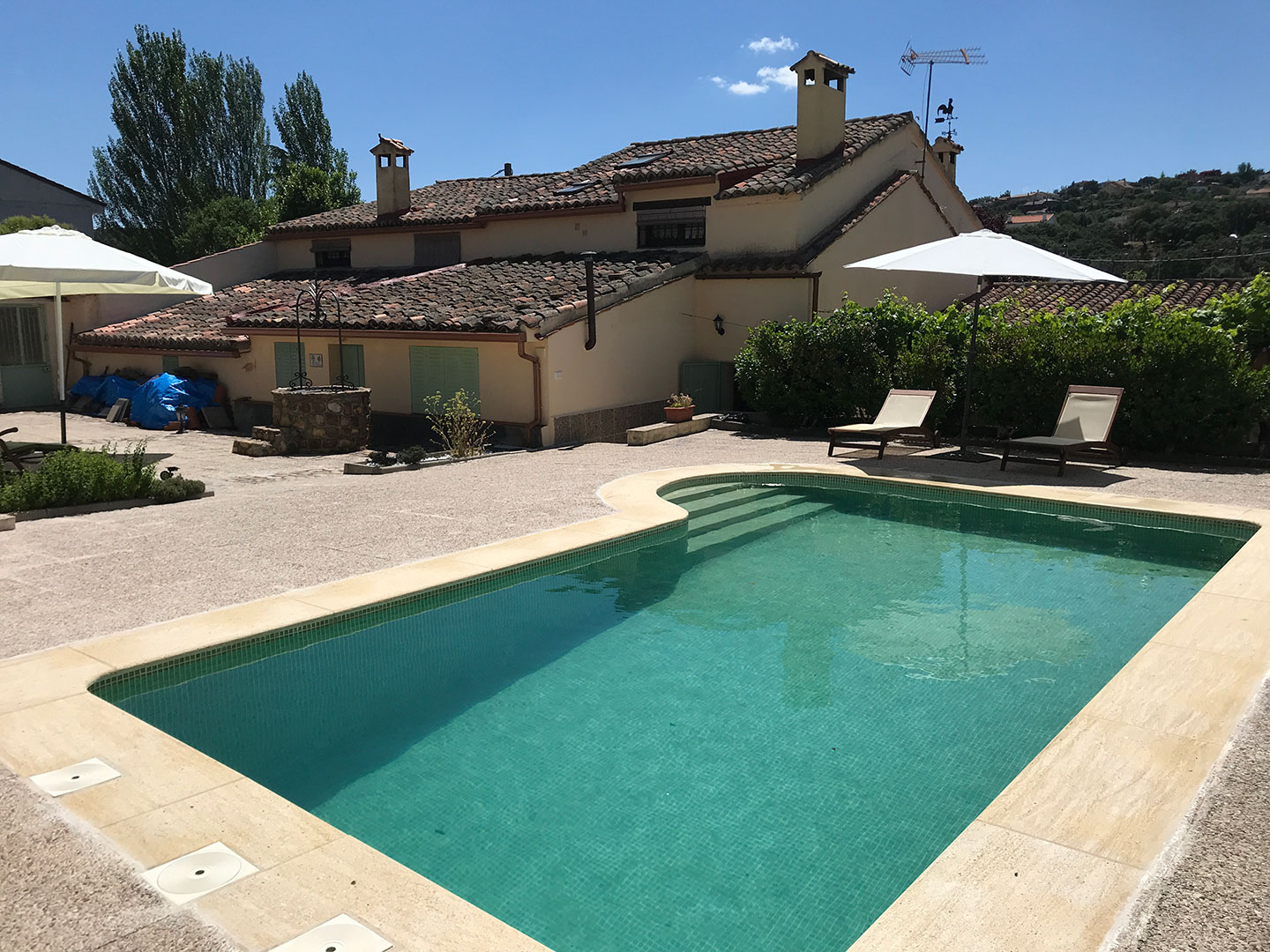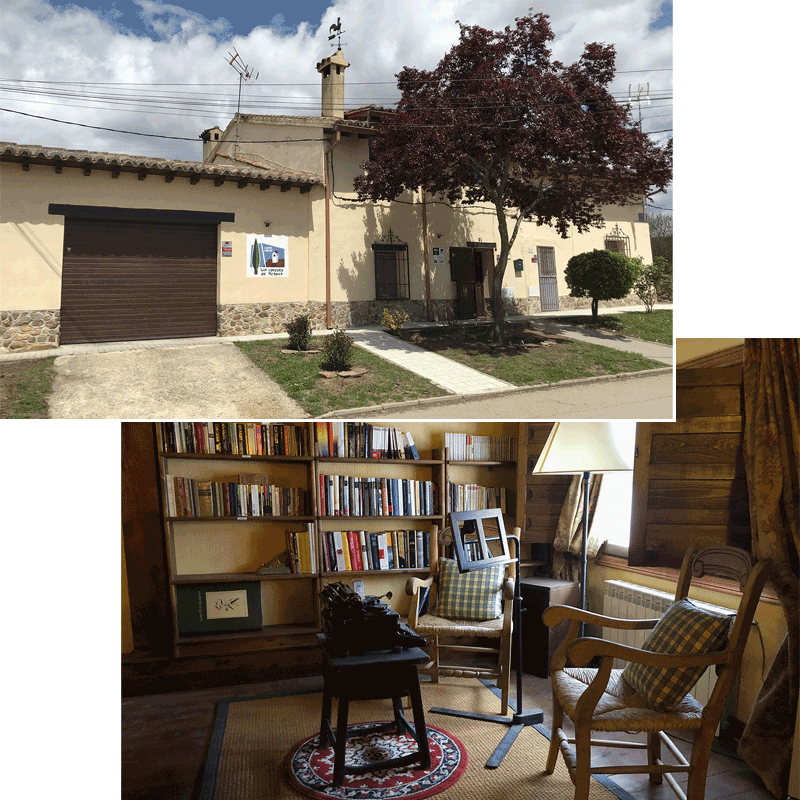 Los Cipreses de Mesones is a house more than 100 years old located in the urban area of ​​Mesones, a small town in the district of El Casar, in the province of Guadalajara (Spain). In this place, surrounded by holm oaks and farm fields, you can breathe the peace and tranquility of a typical Castilian-La Mancha town of just over 500 inhabitants.
With a four-star classification, the house is two stories high and has a capacity for up to 13 people. It has five bedrooms, four full bathrooms (plus one by the pool), three living rooms, a dining room, and a full kitchen. One of the rooms has a "home theater" system with a good number of movies available to tenants. The outdoor lounge, located in an old cattle pen, has board games, cards, darts, video and Wii (with several games available). For groups of 7 people or less we close two bedrooms and a bathroom
The ground floor, built with 'Tapial' – a traditional construction technique with compacten earth -, keeps the temperature very well. Its rooms are very cool in summer and keep the heat of the heating very well in winter. The upper floor has wooden sloping ceilings and has air conditioning.
The 350 sqm house is located on a plot that occupies a total area of ​​675 sqm. It has a swimming pool, covered garage for two cars, patio and separate back porch. In the patio there is a magnificent Argentine-style barbecue.
Mesones is located less than an hour from Madrid and Guadalajara, in a valley of holm oaks and cork oaks, south of the El Atazar reservoir.
The house is rented entirely
Less than an hour from Madrid
Changing room and toilet in the pool
Argentinian-style barbecue
Terrace where you can have lunch
Living room with "movie at home" system
Books, movies and discs at your disposal.
Paella support for barbecue
Roaster bags for gluten-free bread
Information on the surroundings
Shower gel, shampoo and handmade soap
Wood for fireplaces, stoves and barbecue (but not charcoal)
Paella ring with gas cylinder (for rent, price: € 30)
Dishwasher soap and cleaning products
USB 3.0 charging points for mobile devices in all bedrooms
Public basketball, football and fronton facilities
Paddle tennis courts 7 km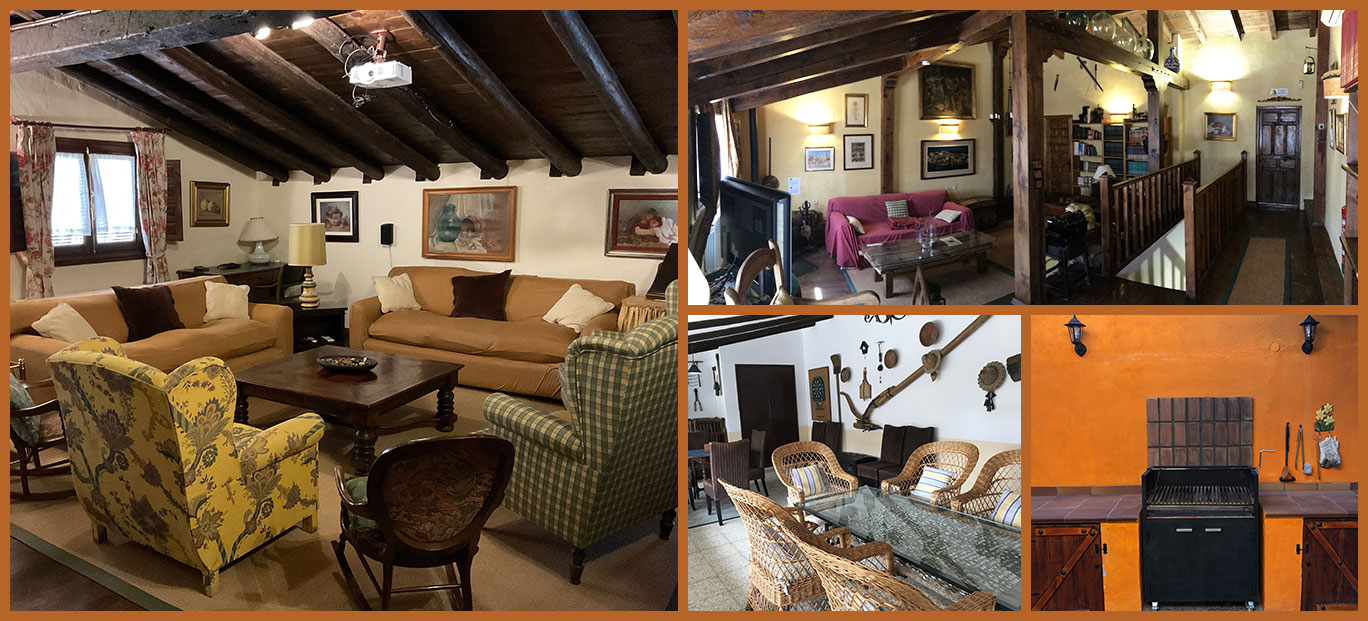 Committed to the environment
At the Rural House "Los Cipreses de Mesones" we contribute to the conservation and improvement of the environment using::
Water pumps to reduce water consumption

Energy saving lightbulbs

Thermostatic valves in some radiators

Biodegradable cleaning products

Oak firewood from our mountains

Container for recycling garbage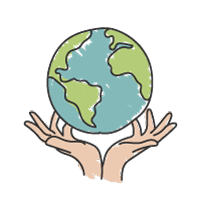 EXCELLENT

3 reviews in

Estupenda estancia con amigos en una casa maravillosa, llena de detalles y muy cuidada. La piscina muy agradable, así como los distintos espacios, tanto en el jardín como interiores. Reyes... read more muy amable y pendiente de todo. Un sitio para volver sin duda.

Paloma


8 May 2022

Casa muy bonita tanto el interior como el exterior con su piscina y su súper barbacoa.
Está muy bien equipado y decorado con mucho gusto! Lo hemos disfrutado mucho.
Reyes... read more y Juanma están muy disponibles y atentos al bienestar de los viajeros.
Muchas gracias

Yves


4 July 2021
EXCEPTIONAL

7 reviews in

(Translated by Google translator)
Jorge F
27/03/2023

Spectacular weekend
We had a good weekend. Reyes, very attentive to everything. The truth is that the weather did accompany the stay. Very nice, totally recommended. We will repeat for sure.
Mario M
21/09/2022

Very enjoyable
The house is very well maintained inside and out. The barbecue area and pool is great and very comfortable inside.
Juan R
11/08/2022

Recommendable
The plan was not to leave the house and spend the weekend between the pool and the barbecue and this is the ideal place. The house, the equipment, the cleanliness, the details, the treatment… all 10! Just one but, the kitchen is small for large groups and the dishwasher is also small to put what is used for lunch or dinner. But when you are so comfortable these inconveniences are not such.
David P
16/05/2022

Highly recommended country house
Ideal house for families, fully equipped and many details. Part or all of it can be rented. The room with overhead projector is a total success and has a library that many municipal libraries would like. Total privacy, Argentine barbecue, swimming pool, games room… Very good cleanliness, very comfortable beds. The owner is a charm. We can't fault anything, at least not us. If we can repeat we will.
Emilio C
24/10/2021

Wonderful stay
Beautiful house, very careful and with all the details. Reyes is a charm and excellent communication with her. Undoubtedly a success to spend the weekend at his house. Thanks for everything.
Raquel N
12/07/2021

Amazing family experience
The experience that both I and my family have had in the house has been wonderful. A perfect place to spend a relaxing weekend with friends and family where you can even have your own privacy thanks to the spaciousness of the house. Ideal even to spend a week working while enjoying the sun and the pool. My cousin was working all Saturday without having problems connecting to wifi. We have had all the utensils we needed. Even towels, shampoo and gel that we did not expect. Ideal for family for children since you will find, cinema room, games room, swimming pool and the frog game outside. One last! Both me and my family would repeat this experience again and we will recommend this house to our friends and acquaintances.
Carmen P
29/06/2021

A wonderful stay
The accommodation is in perfect condition and takes care of the details to make your stay a unique experience. The beds are very comfortable, and it has so many rooms that you could even disconnect from the people you travel with xD. The outdoor area is great for barbecues, enjoying the pool and sunbathing, what more could you ask for, ideal to enjoy with friends and for family gatherings. The hosts are charming and are attentive to any need you have. We certainly hope to repeat.