RURAL HOUSE ****
Registration number 19012128199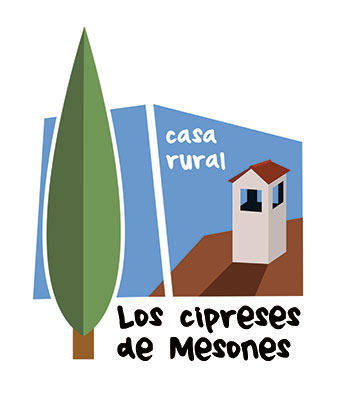 If you are looking for a place to relax with your family or friends, where you can breathe fresh air in a rural environment of authenticity and tranquility, 'Los Cipreses de Mesones' is your destination in Spain. For your convenience, we are less than an hour from Madrid. We offer you a direct, clear and friendly treatment so that you feel at home.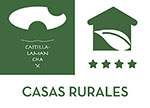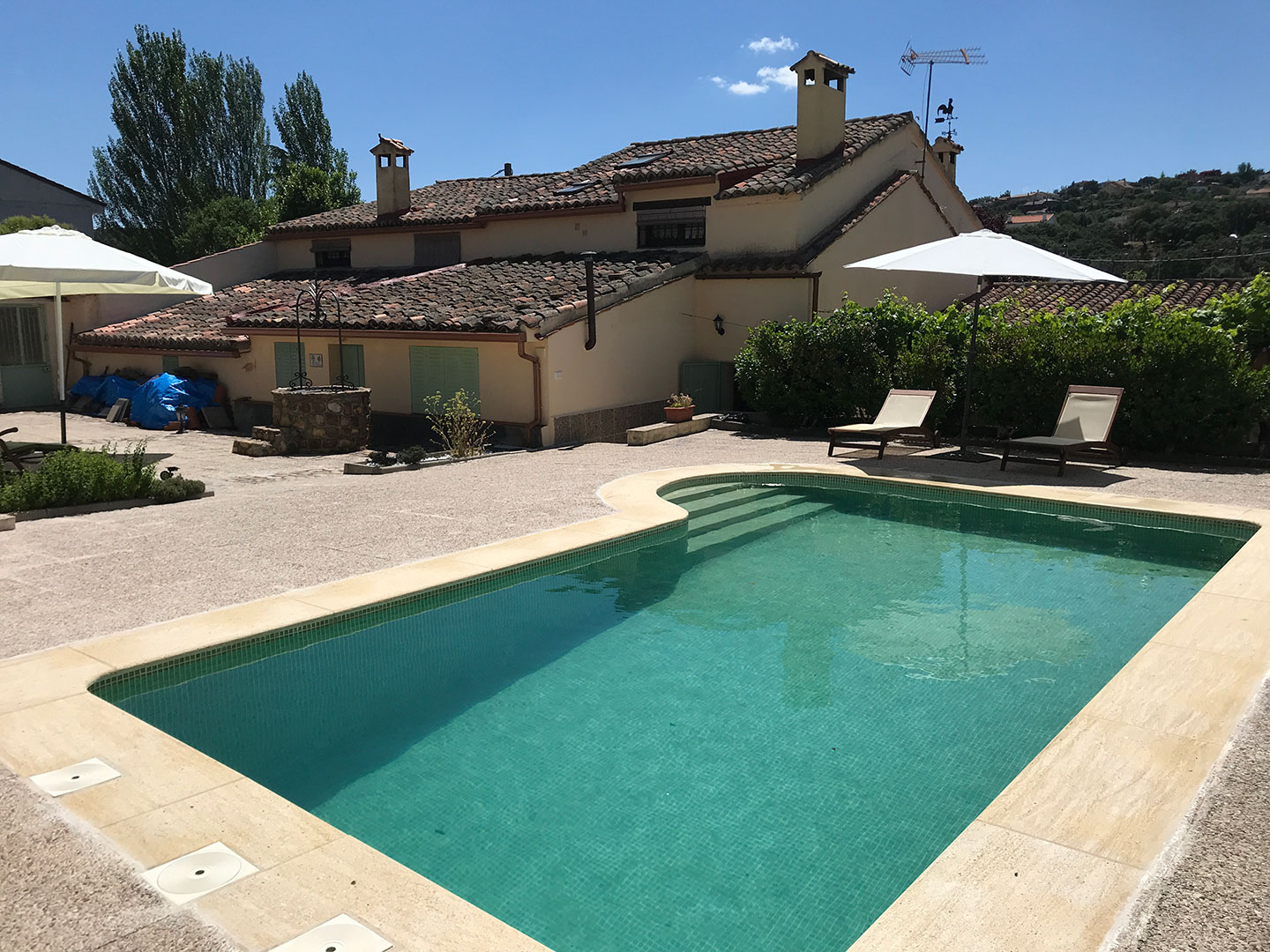 Los Cipreses de Mesones is a house more than 100 years old located in the urban area of ​​Mesones, a small town in the district of El Casar, in the province of Guadalajara (Spain). In this place, surrounded by holm oaks and farm fields, you can breathe the peace and tranquility of a typical Castilian-La Mancha town of just over 500 inhabitants.
The house consists of two joined houses and is two stories high. With a capacity of up to 12 persons, a single house (up to 7 persons) or the entire house (up to a maximum of 12 persons) can be rented. Altogether it has five bedrooms, four complete bathrooms (plus one by the pool), two living rooms, a dining room and a complete kitchen.
The ground floor, built with 'Tapial' – a traditional construction technique with compacted earth -, keeps the temperature very well. Its rooms are very cool in summer and keep the heat of the heating very well in winter. The upper floor has wooden sloping ceilings and has air conditioning.
The 350 sqm house is located on a plot that occupies a total area of ​​675 sqm. It has a swimming pool, covered garage for two cars, patio and separate back porch. In the patio there is a magnificent Argentine-style barbecue.
Mesones is located less than an hour from Madrid and Guadalajara, in a valley of holm oaks and cork oaks, south of the El Atazar reservoir.
Less than an hour from Madrid
Tapial and wood construction
Changing room and toilet in the pool
Argentinian-style barbecue
Terrace where you can have lunch
Living room with "movie at home" system
Books, movies and discs at your disposal.
Paella support for barbecue
Information on the surroundings
Shower gel, shampoo and handmade soap
Wood for fireplaces, stoves and barbecue (but not charcoal)
Paella ring with gas cylinder (for rent, price: € 30)
Dishwasher soap and cleaning products
Public basketball, football and fronton facilities
Paddle tennis courts 7 km
Committed to the environment
At the Rural House "Los Cipreses de Mesones" we contribute to the conservation and improvement of the environment using::
Water pumps to reduce water consumption

Energy saving lightbulbs

Biodegradable cleaning products

Oak firewood from our mountains

Container for recycling garbage