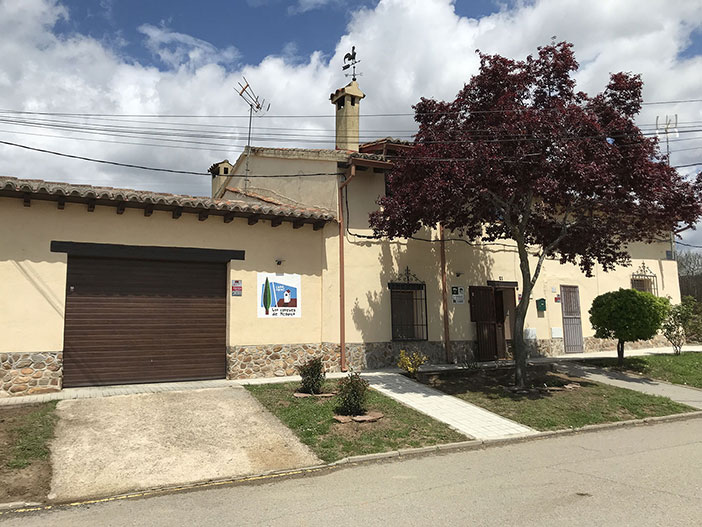 Address:
C / Mirasol, 21
19185 Mesones (El Casar-Guadalajara) -Spain-
NOTE: Less than an hour from Madrid and Guadalajara
How to get there:
By car: From the N-320 you have to take the deviation at the El Casar junction. After 7 km of arable fields located on an immense plain, there is the turnoff to Mesones, where the descent begins along a winding road to the valley of holm oaks and cork oaks where it is located. When entering the town, you have to cross a bridge over the bed of an old river and you come to the roundabout in the Plaza del Ayuntamiento. From the roundabout, Mirasol Street comes out on the right. Following it almost to the end we find the bullring and, just opposite, 'Los Cipreses de Mesones'.
By bus:
182 line: Leaves from Plaza de Castilla (Madrid) and reaches Mesones only on Saturdays, Sundays and holidays (departure at 1:50 p.m.).
You can get to El Casar (line 184 from Plaza de Castilla) and, once there, take the urban minibus:
El Casar-Mesones urban line: departures from El Casar at 9:15 am, 12:05 pm, 4:35 pm and 5:50 pm.
Contact:
You can contact us:
We will contact you as soon as possible.