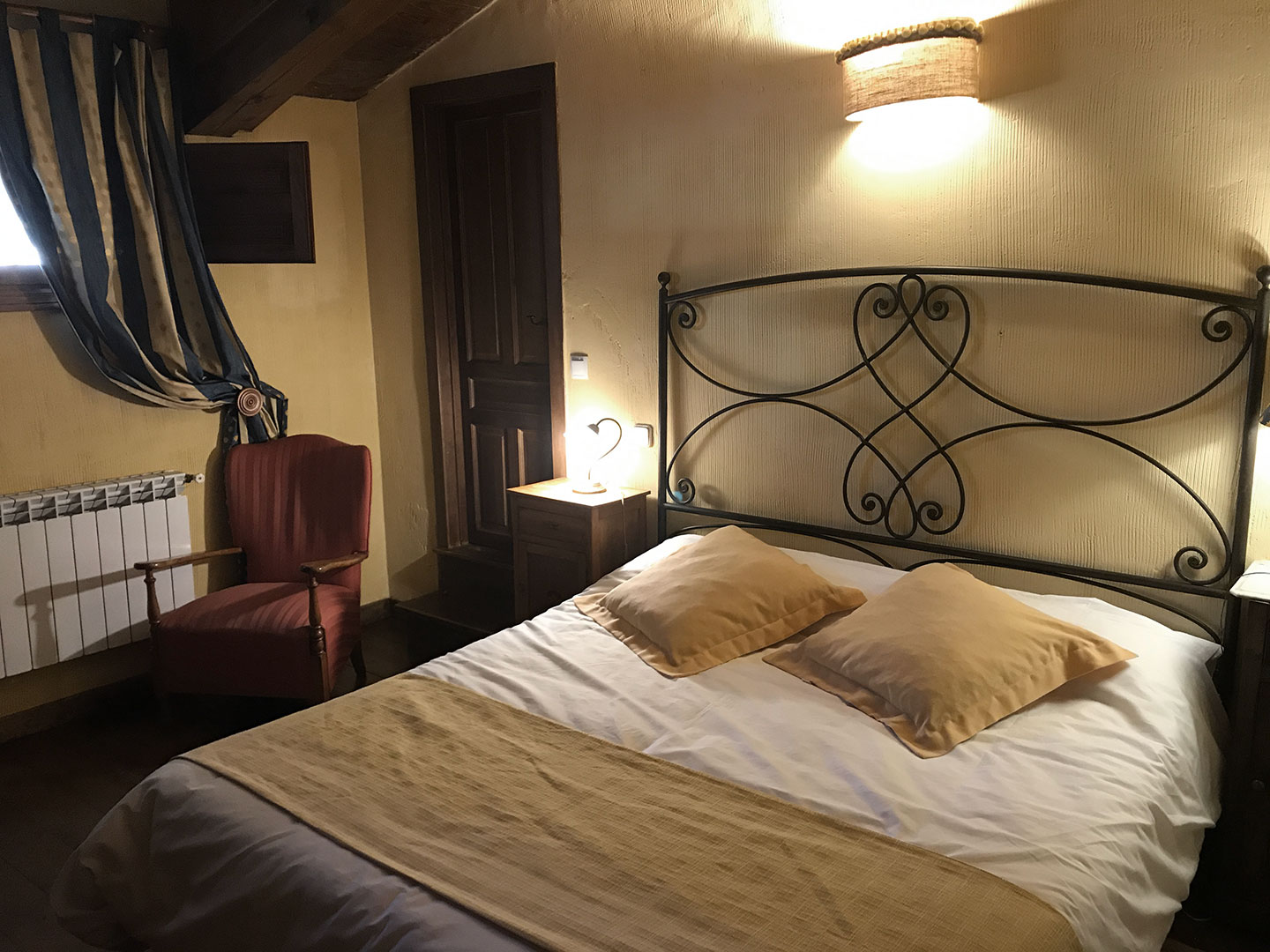 A luxury to rest and enjoy​…
The bedrooms are divided between the two floors of the house: two on the upper floor and three on the lower floor. All of them have bedding.
If you are up to 7 people, 3 bedrooms: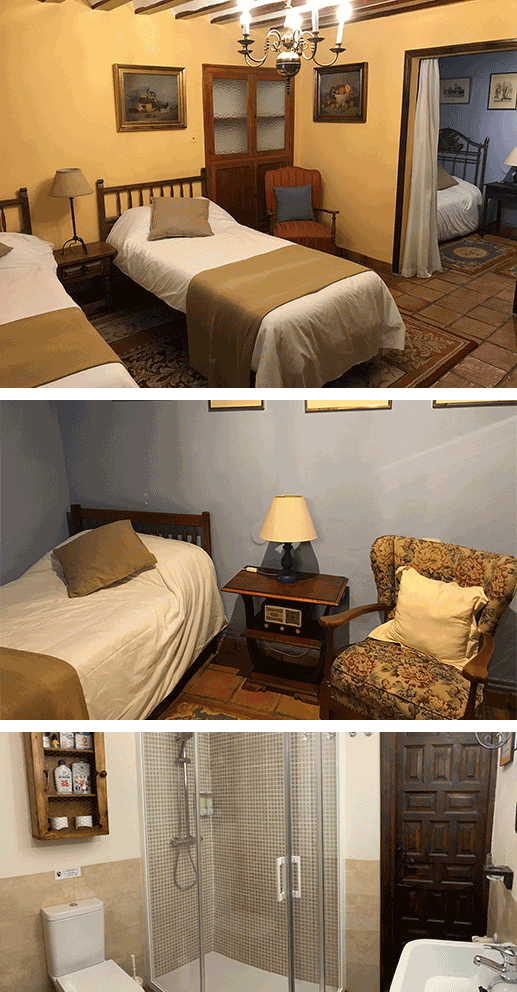 La Parra (The Vine) -on the lower floor-
Formerly it consisted of an anteroom and a small bedroom and we have enabled it to accommodate two single beds of  90 cm wide by 190 cm long in the anteroom and an extra bed of 105 cm wide and 180 cm long in the small one bedroom.
The bathroom assigned to this room is located in the hallway, shared with the dining room of the house, and has a bathtub.
Los Cipreses (The Cypress Trees) – on the upper floor
Wooden attic room with a double bed 160 cm wide and 190 long. It has access to a small dressing room that, in turn, leads to the bathroom that it shares with one of the living rooms.
The bathroom has a bathtub and its Velux window makes it a very bright room.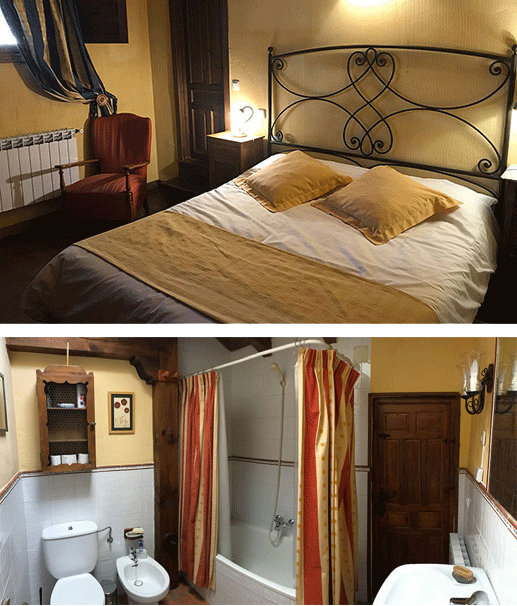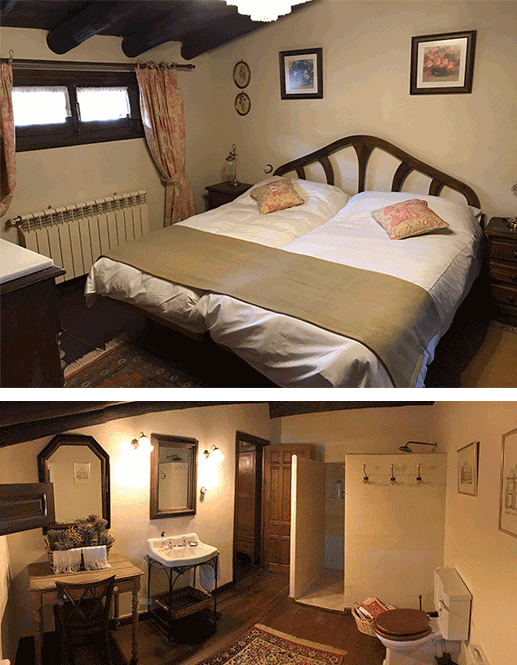 El Olivo (The Olive) -on the upper floor-
Also with a wooden attic, it is the only room with an exclusive bathroom. It has two beds 90 cm wide and 190 cm long.
The bathroom has a very spacious and comfortable walk-in shower.
… and if you are more than 7 (up to 13), 2 more bedrooms:
Los Relojes (The Clocks) -on the lower floor-
Decorated with a collection of clocks from various periods, this room also has two rooms, such as La Parra. It has a 135 cm wide double bed and two 90 cm extra single beds.
It shares a bathroom with a shower with Las Encinas room.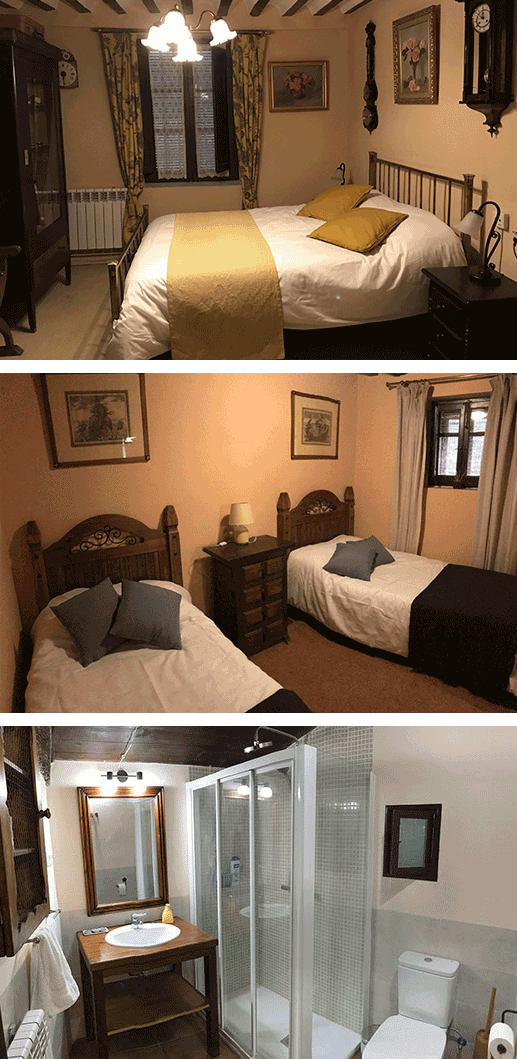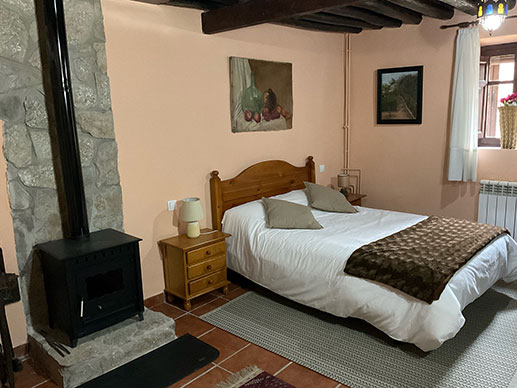 Las Encinas (The Holm Oaks) -on the lower floor-
Double room, with a double bed 135 cm wide and 190 cm long. It has a special charm, since it has a cast iron fireplace that makes it very cozy in winter.
It shares a bathroom with Los Relojes room, both in the house attached to the main one.